Our Home away from Home!
On May 31, 2009, Patti and I picked up a nice, slide in camper so we can spend more time at the beach. It's a 2002 Lance 845 slide-in and is in great shape. It has rear and side awning as well as an outside shower! It has an 18,000 BTU Propane furnace, Propane 3 burner stove and 6 Gallon Propane Hot Water Heater.
Picking up our 2002 Lance 845 in NH!
It sleeps four adults and 1 small child (Granddaughters!)
There's a surprisingly roomy kitchen area...
...and a dining area that doubles as the other bed.
The side awning out and Old Glory flying in the On-shore breeze!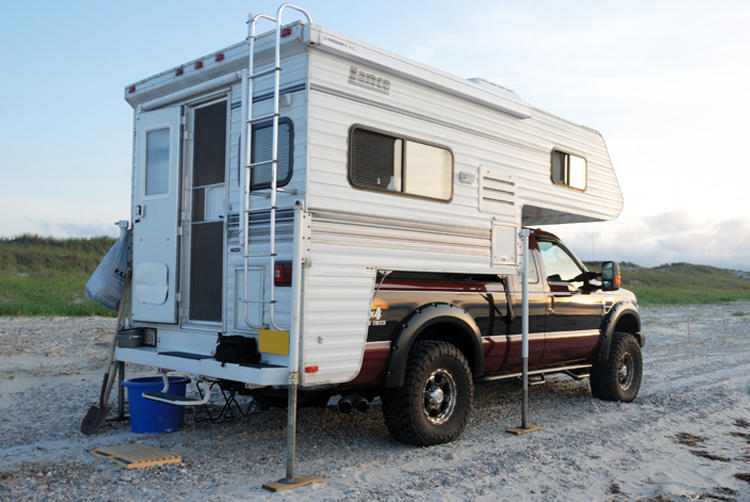 Recent picture with the new 37" Mud Terrains
High view... yeah, I know... how'd I get that shot?
Sunrise with the flag's a flyin'!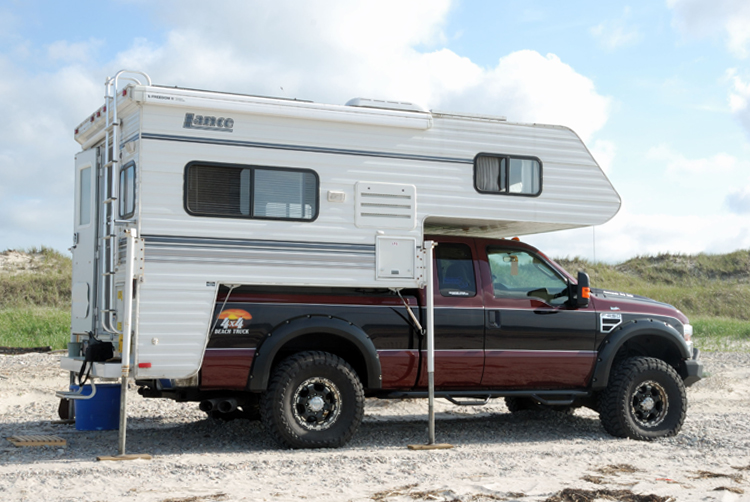 Memorial Day 2011... still not quite loaded for the season yet.