...and the new Camper!
Our Lance 845 Camper on Sandy Neck Beach at Sunset!
It has an over-door rear awning and a full length side awning too!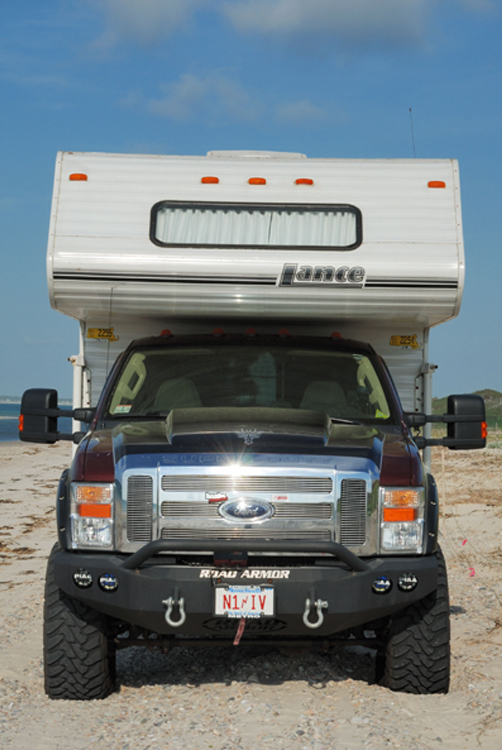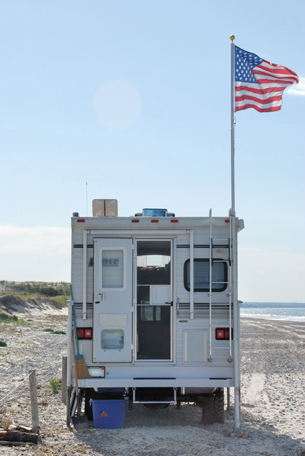 Front view...
...and Rear view.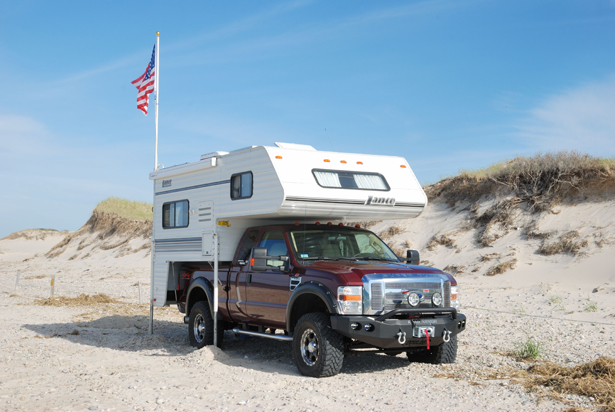 The new flag pole is great...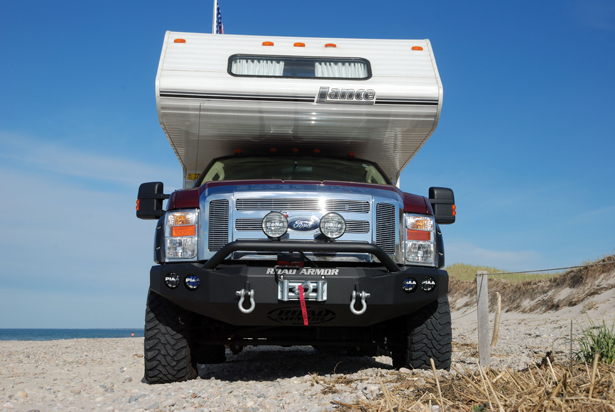 A Plover's Eye View! (Sorry, Local Humor!) - The Song -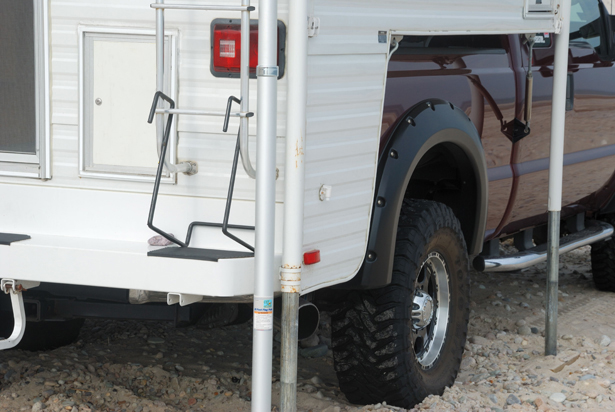 Patti and I are both MBBA Members... (Massachusetts Beach Buggy Association)
- The Perfect Storm -
Sunday's High Tide was already 5' from our campers... and it was drizzling!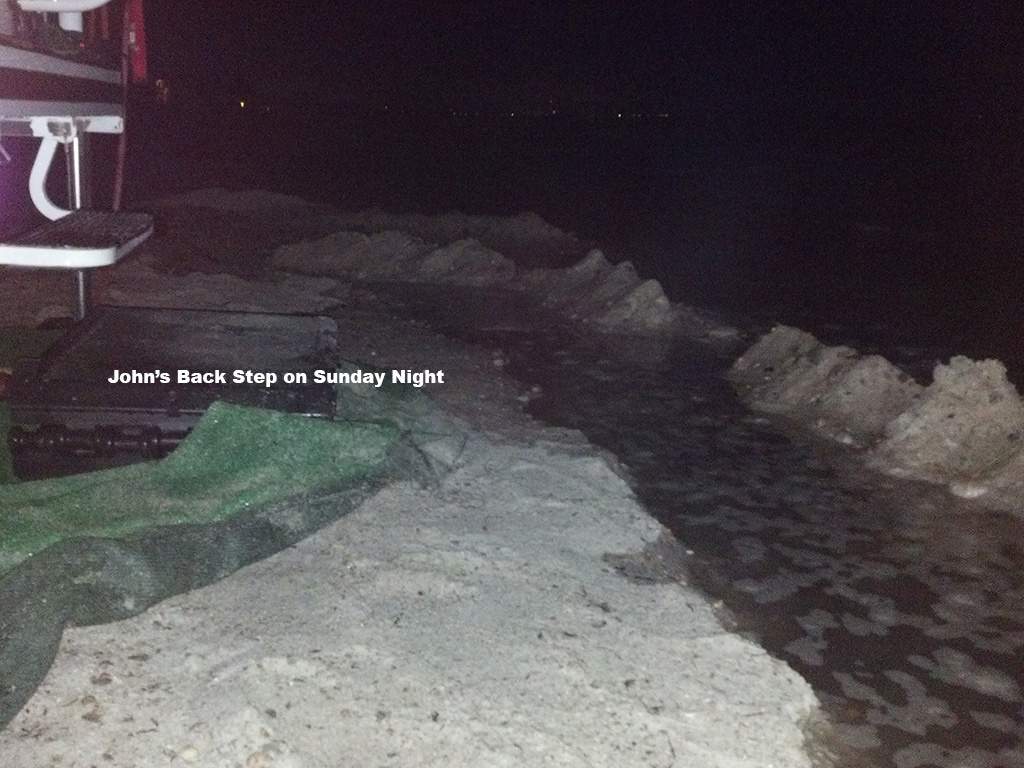 Another half hour to High Tide Sunday Night???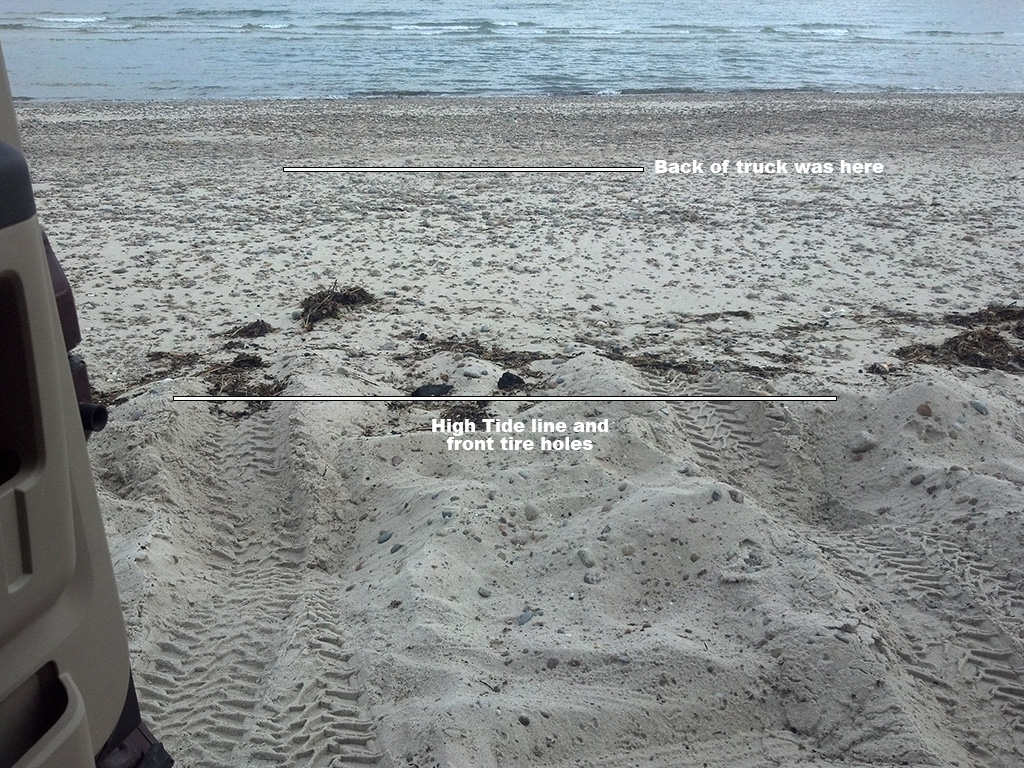 Tuesday morning... looks pretty calm doesn't it... should'a been here last night!!!
Moral of this Story - NEVER trust a New England weather man!
---
This isn't me... don't know who it is...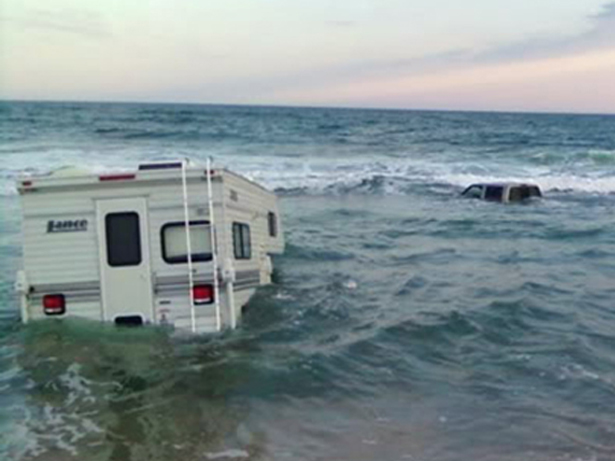 ...just shows you what can happen if you don't pay attention to the TIDE!
---
---
- 2011 -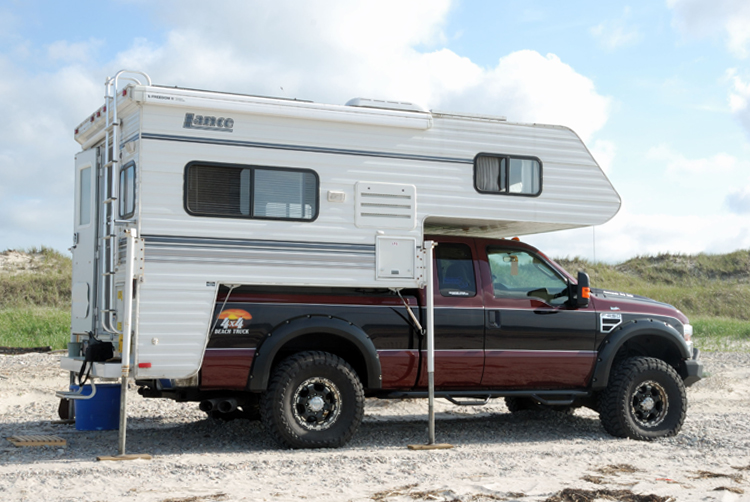 First time out for 2011... Memorial Day Weekend.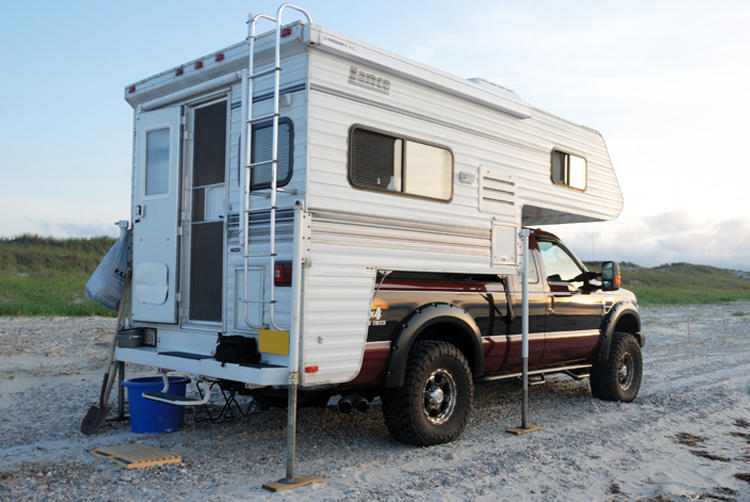 Here's a newer shot with the new 37X13.50R-17 Toyo's.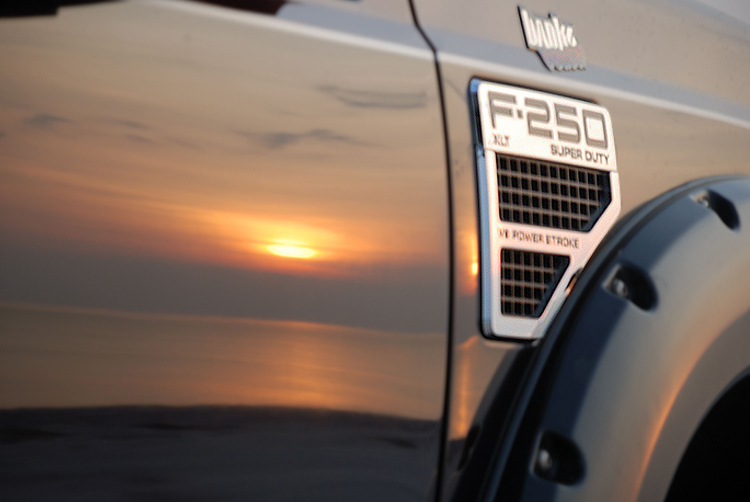 Sunset Reflection on my Passenger Door!
Last Weekend in June...
Another Quiet Sandy Neck Sunset...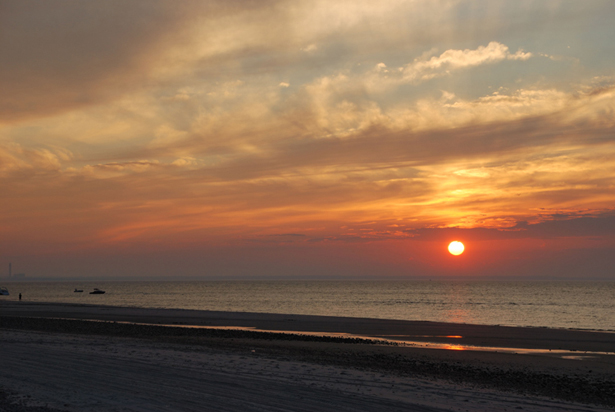 ...Serene, Peaceful, Solitary...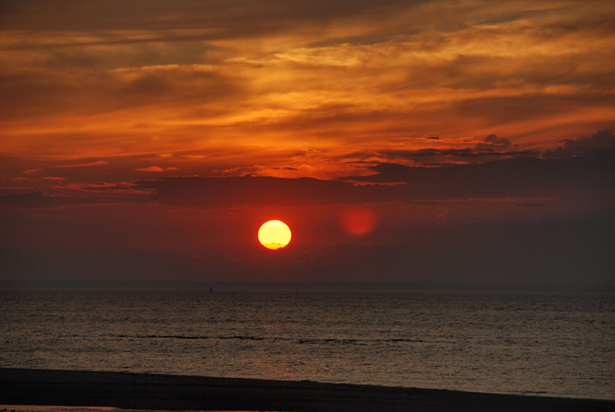 ...watching that orange sun drop over the White Cliffs...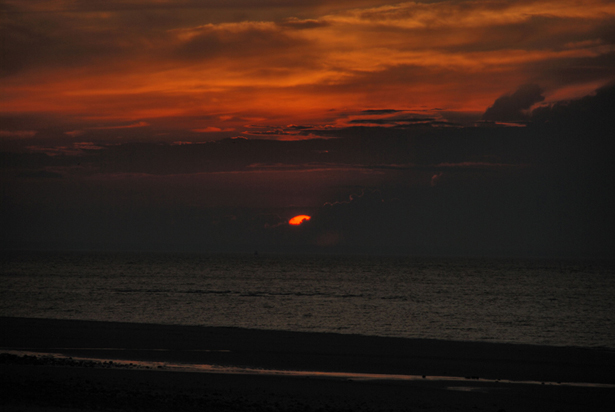 ...Dropping out of Sight so Fast...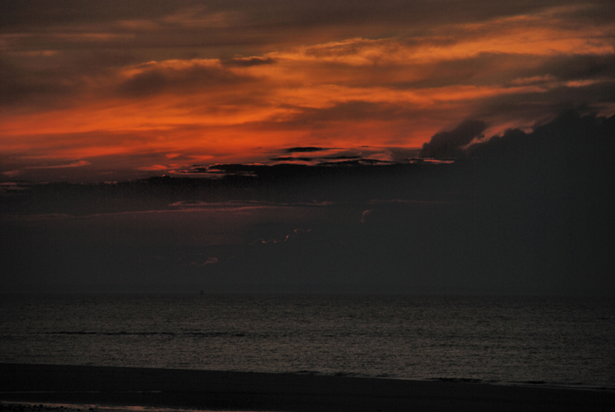 ...Until there's only Color - Beautiful Color!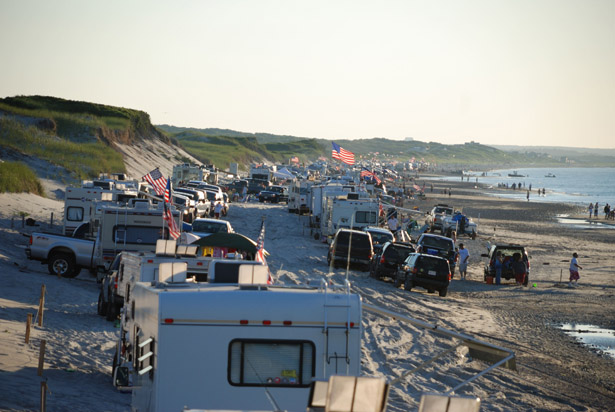 Hmmm... a bit busy!
Wall to Wall "Beachgoers"
- July 23 - 25th Weekend -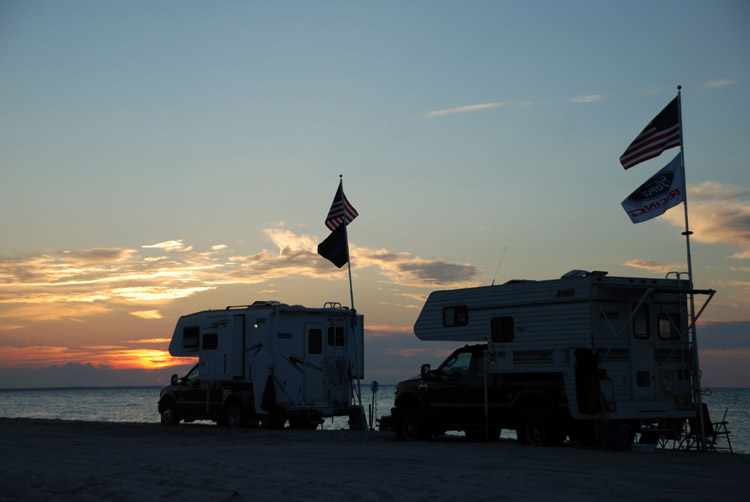 Sunset - July 24, 2011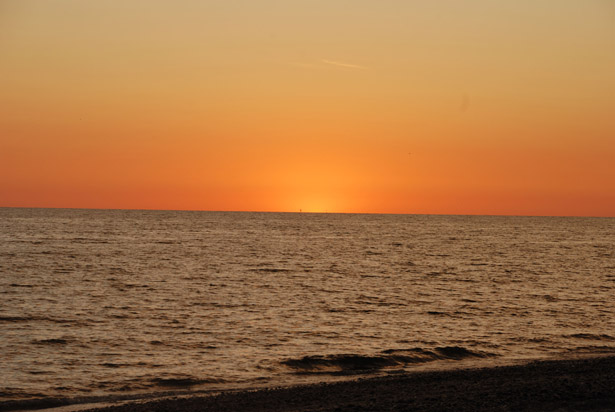 The subtle GLOW that let's you know it's about to break the Horizon!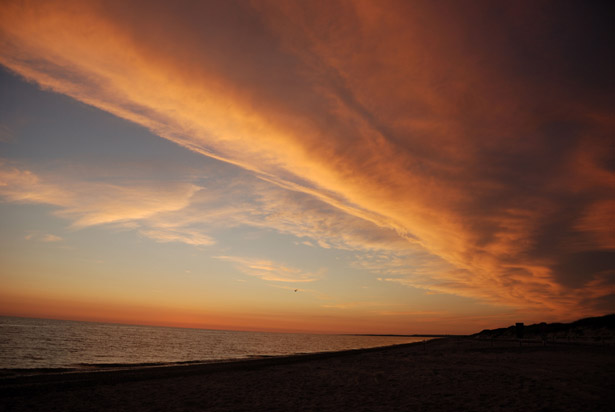 I was lucky and caught some tremendous cloud formations!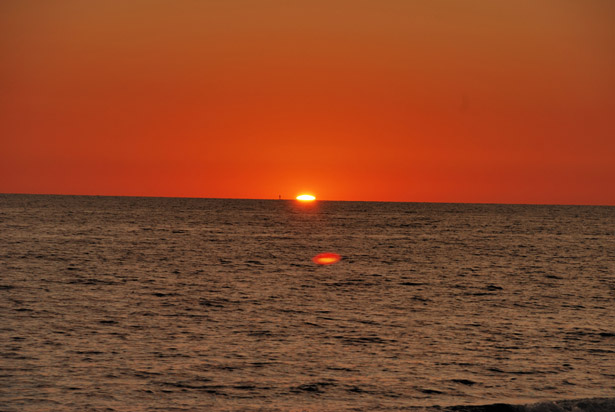 Here she comes... SUNRISE!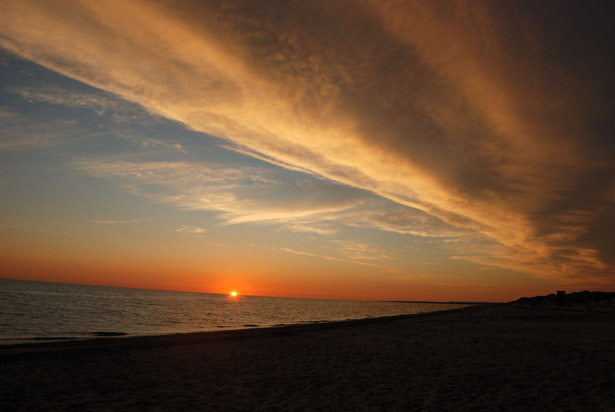 Another shot of the almost eerie cloud formation...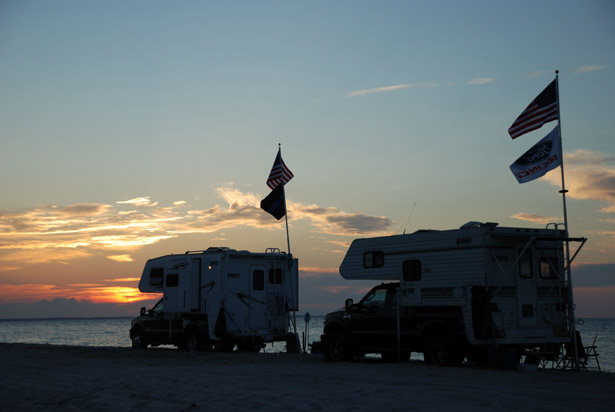 A Sandy Neck Sunset Silhouette... Sean's and Jim's rigs ready for campfire!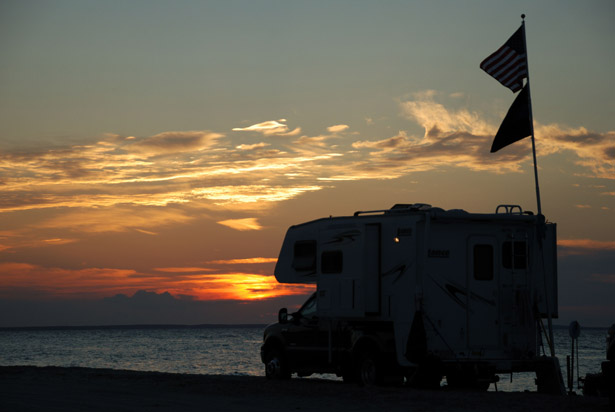 Closer view of Sean's Rig... pretty sunset.
The Sun is GONE... or is it?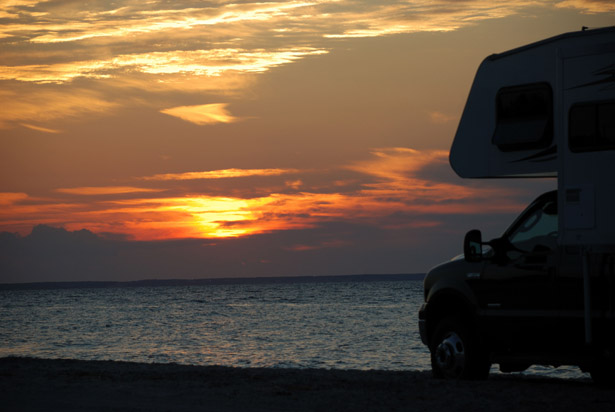 A Nose Shot for more SUN Color!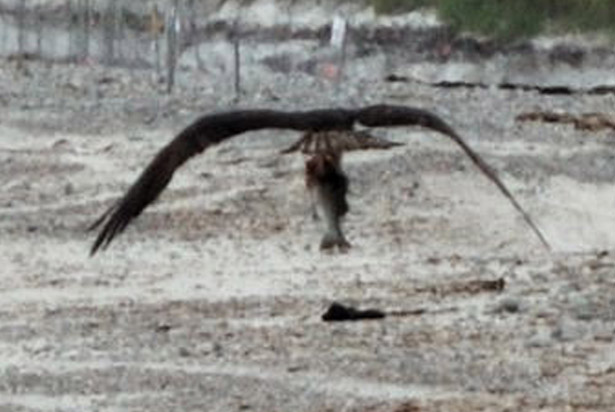 O.K., I've been fishing at the "Neck" for 2 seasons now... absolutely NOTHING!
Along comes this local Osprey carrying a 20 lb Striper...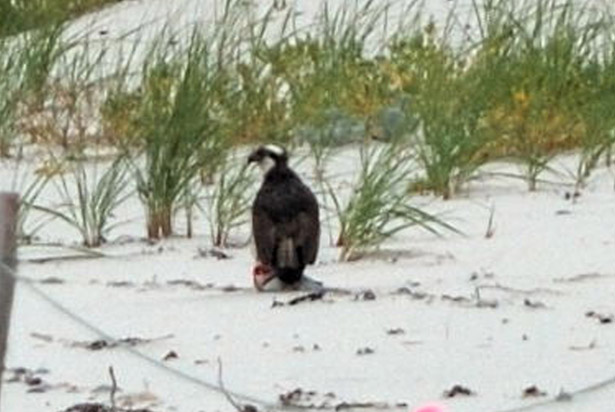 ...and then he has Lunch... only 20 feet past our truck, right in front of me!